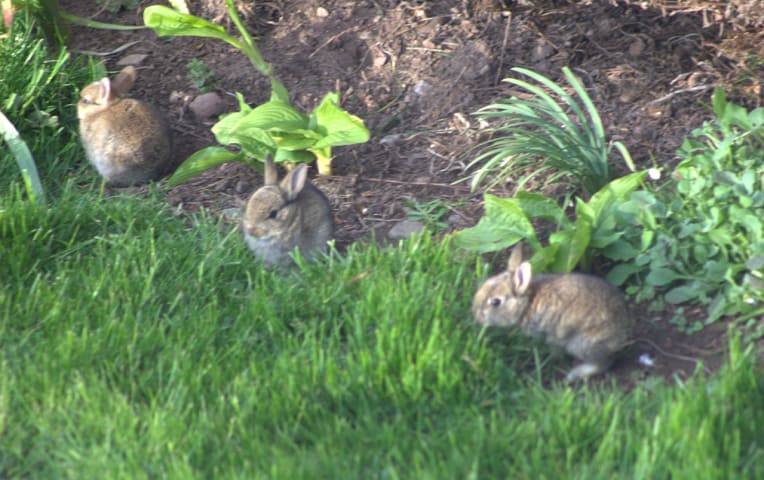 Rabbit control can be done at any time of year
Rabbit control can be done at any time of year but you get the best results over the winter months, so if you want to get rid of rabbits then now is the time to act!
This is because there is little vegetation cover in winter so there are fewer hiding places for rabbits to escape to and avoid getting caught, and this lack of vegetation also leaves rabbit burrow entrances more exposed and easier to find. Also, the rabbits are also much more likely to be living in their burrows too, rather than above ground, because of the bad weather and this makes it easier to target them with some rabbit control methods.
But the biggest plus of doing rabbit control now is that it removes adult, breeding male and female rabbits (bucks and does) before the breeding season starts in early spring. One doe rabbit can produce 25 baby rabbits in one breeding season, and some of those young will become mature and have babies in the same summer. That's an awful lot of rabbits that could do an awful lot of rabbit damage to plants, lawns, gardens and fields.
So if you've had pest rabbit problems over the summer, your garden is being eaten by rabbits or your rabbits are damaging fields and paddocks then we can give you lots of options for rabbit control.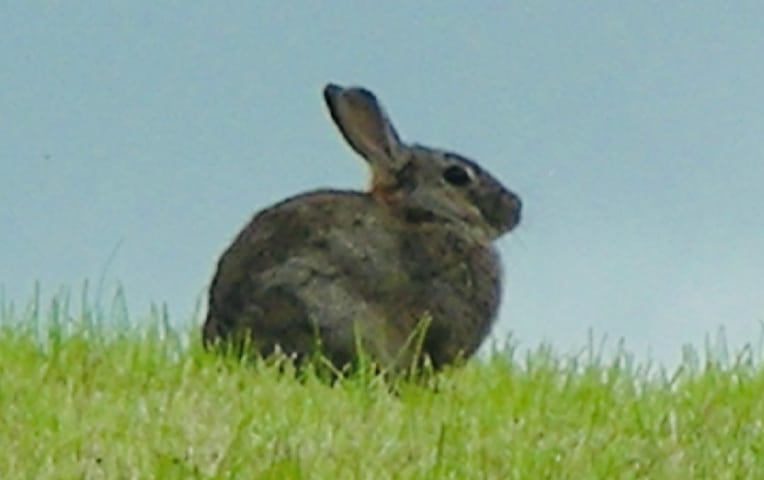 Our professional rabbit pest control service provides all methods for getting rid of rabbits, all done humanely and legally.
We have good, hunting ferrets, all very well looked after. Ferrets are used for rabbit control in Perth & Kinross for getting rid of rabbits under sheds and decking and getting rabbits out of burrows.
We are licenced and insured for the use of guns and use thermal imaging too for rabbit control by night shooting. This worked well for rabbit control in Fife when cleared persistent rabbits off a playing field.
Our equipment includes purse nets, long nets, cage traps and drop box traps. Using long nets we got a good level of rabbit control in Dundee for rabbits in the garden of a large house. Purse nets used with ferrets and cage traps are a very handy for getting rid of rabbits in gardens everywhere for rabbit control in Dundee, Cupar and Pitlochry.  Drop box traps to catch rabbits are a more permanent installation which we've used successfully for rabbit control in Dunfermline at a sub-station.
We are certified in the safe use of poison gas for gassing rabbits' burrows and warrens too. Rabbit control using poison gas can be done at small problem spots, or overlarge areas of fields and agricultural land, like we did for rabbit control at Blairgowrie to get rid of a huge number of rabbits in woodland.
We provide rabbit-proofing and rabbit fencing too, for example, proofing for rabbit control in Auchterarder by fencing the whole garden or just rabbit proofing the bases of gates for rabbit control in Kirkcaldy.
Grab the opportunity now this winter and get rabbit control for gardens, golf courses, playing fields, paddocks and farmland that can produce the best results before all those baby rabbits start appearing! Contact us for advice and a free survey.