Have you got nuisance birds? Have you identified them? Are they going to cause a pest problem?
Sometimes it can be difficult to identify what kind of bird it is that's being a nuisance and if it's going to cause a pest problem or not. And then you have to decide if you need to do anything about it – and what to do. Don't let nuisance birds get out of hand because they could harm your health, property or business.
They carry diseases that make us very ill, insects breed on and around them, and their nests and mess block gutters and damage roofs and chimneys. And, to complicate matters, all birds and their nests are protected by law. You must be sure that what you do and how and when you do it are legal; otherwise you could be committing Wildlife Crime.
If in doubt, ring or email us for professional bird control advice on how to identify nuisance birds and how to get rid of bird problems.
We've 30 years experience, have specialist qualifications in bird control and provide free bird control surveys.
And we're available 7 days a week for advice and help. We really do know what we're doing; you can trust us to get it right.
There's more information below as well to help you identify nuisance birds.
If you have birds gathering somewhere on or in a building – on a fire escape, on ledges, on or in a roof – then you've probably got pest pigeons. These are well adapted to living in and on our buildings and they're very social too; if there are 2, pretty soon there'll be 20. They are one of the commonest nuisance birds, cause a lot of damage and mess and carry lots of diseases. We've done a lot of bird clearance and control in Fife to get rid of pest pigeons; we recently cleared 300 from 1 small building and then all their mess as well.
Another very common nuisance bird is the Gull. They nest and perch in high places on roofs, chimneys and street lights, make a mess and cause damage; they've a really noisy, raucous cry and they're aggressive. There are several different types and some cause more nuisance than others; the worst nuisance is the herring gull. Bird proofing and control in Dundee and St Andrews is in high demand to get rid of gulls on the coast.
If you've got nuisance birds nesting in chimneys then it's likely to be one of these; jackdaws, wood pigeons, crows, pest pigeons, collared doves, gulls and starlings. You might be able to see which one it is from the ground; you'll definitely get a good look at it when it falls down the chimney and in to the room. Worse still though is when a bird gets stuck in a chimney and dies there. We've been called out for bird control in Perth many times for birds stuck in chimneys.
Nuisance birds often nest in the roof or under the eaves. Sparrows, starlings, pigeons and other pest birds will all do this and then cause more nuisance by waking you up in the morning with lots of noise from the nest. We've used bird proofing in Forfar and Kinross recently to get rid of this bird problem.
If you've got nuisance mud nests on the outside of the building then it is a swallow or a house martin that's causing the problem. They migrate to Scotland in spring to build their mud nests and raise chicks and they leave again in early autumn. It's a widespread problem and we've installed bird proofing for this bird control in Blairgowrie, Aberfeldy, Crieff, Kinross, Arbroath and all across the east of Scotland.
Crows attacking windows are a terrible nuisance; it's territorial behaviour. We've used bird control in Pitlochry for these noisy and scary pests. Even little birds like black birds and blue tits do this, especially in the breeding season in spring; they're defending their territory from the bird they see in the glass. They don't know it's their own reflection, they just think their rival is always ready for a fight!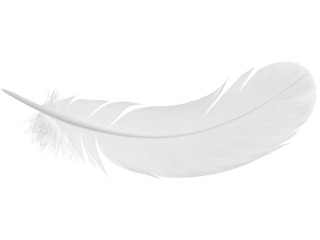 NEED EXPERT ADVICE AND PROFESSIONAL PEST CONTROL?
Call us on 01738 813751 or email us with the details for expert pest control advice.
You can also phone or text our emergency number 07767353535.
We're available 7 days a week.