Andy Law Pest Control provide professional rodent control, prevention of infestations and treat rat and mouse problems for domestic, commercial and agricultural customers. We're happy to deal with small and large scale pest control problems in Fife.
We use rat and mouse pest control rodenticides available only for professional use and are skilled in the full range of mice control and rat control methods.
We are very careful when we use our rat and mouse control methods, so children, pets, livestock and wildlife are not harmed. We're Wildlife Aware Accredited too, specially trained in using rodenticides without harming wildlife and the environment. And we've got the experience to deal with rat and mouse problems wherever they are; houses, food businesses, farms and commercial premises.
Don't let a rodent problem get out of hand; it could harm your health, damage your property and ruin your business. If in doubt, ring or email us for professional pest rodent pest control, advice on pest proofing and how to get rid of rats and mice. We've 30 years' experience in pest control and provide free pest control surveys. And we're available 7 days a week for advice and help. We really do know what we're doing; you can trust us to get it right.
Rat and mouse infestations
Rodent vermin are always close to us, looking for food and shelter. They dig and climb and can get into buildings from the foundations up to the roof. They infest buildings by climbing through lofts, under floors and inside walls.
Signs of rats and mice are noises in walls and roofs, droppings, chewing, stolen food and nasty smells. Rats prefer to live near water. Compost bins and bird feeders provide shelter and food for rats too. They are attracted to chickens and livestock like magnets; we use pest control Fife to get rid of rats on farms and at stables.
Mice are a real problem because they can squeeze inside though gaps as small as 6mm; it can be nearly impossible to keep them out. They like secluded, dark places to hide in so attics often need mouse control.
Rats and mice cause dangerous damage to electric cables and water pipes by their chewing and contaminate food. They also spread disease in the urine and droppings that they leave wherever they go. It is always best to get rid of mice and rats.
Click here for more information on rodent control
---
Professional Pest Control Service in Fife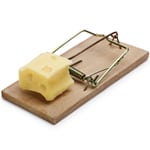 NEED EXPERT ADVICE AND PROFESSIONAL PEST CONTROL?
Call us on 01738 813751 or email us with the details for expert pest control advice.
You can also phone or text our emergency number 07767353535.
We're available 7 days a week.