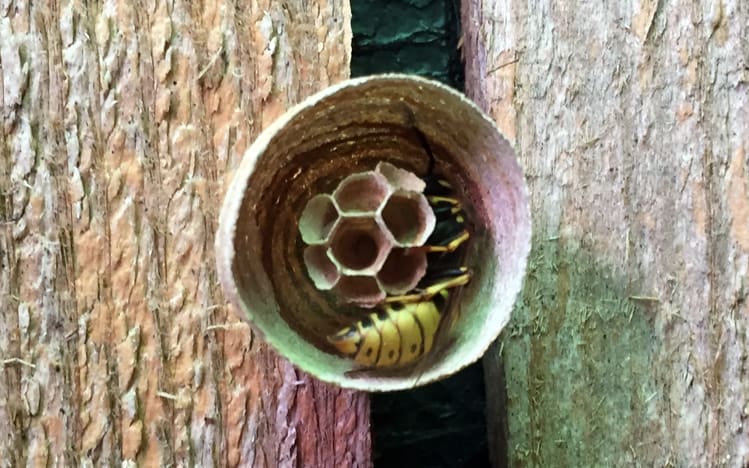 Wasps Are Starting To Build Wasp Nests
Queen wasps have been late in building wasp nests this year because of the cold, snowy weather we had, but they are thriving now and are busy building wasp nests. The wasp nests start off very small with just the queen wasp in them. The picture is of a very early wasp nest on the inside of a shed roof. It is so early that you can still see the egg cells that the queen wasp is building: you don't normally see these because the wasp soon builds a cover around them, making the nest rounded and looking like a golf ball.
We've had a lot of calls already to get rid of wasp nests in roofs, sheds and the ground – these are seen first by customers because they're easy to see and the wasps are easily noticed, but there will be lots more wasp nests developing in more hidden places that haven't been spotted yet.
If you find an early or small wasp nest then it is best to get it removed, otherwise it will develop into a bigger nest with many more wasps in and become dangerous: more wasps mean more stings!