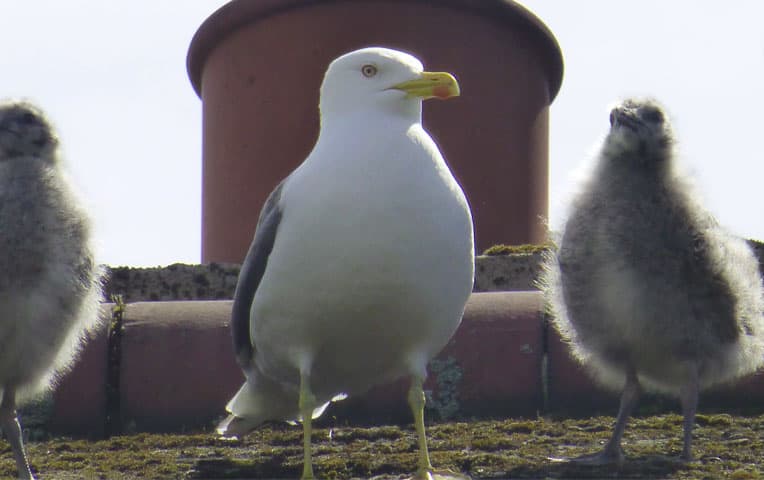 How can I get rid of gulls on the roof or house or buildings?
This is a question we get asked a lot during the nesting season because of the problems gulls cause. Gulls are very loud and their noise is very disturbing, especially when the gulls are on a house roof. Their droppings are dirty. They are aggressive too, especially when chicks have hatched. Gull attacks on people and pets are dangerous, especially from the larger gulls. Gull nest material can spoil roofs and block pipes.
We see five types of gulls nesting on roofs that need gull control in Perth & Kinross, Dundee and Fife. The Herring Gull and Greater Black-backed Gull, which are the largest and most aggressive, and the Common Gull, Lesser Black-backed Gull and Black-headed Gull.
All the gulls are protected by law so it is illegal to do gull control or interfere with them, their eggs or nests or young during the nesting season. We can do gull control in the nesting season though under a Special Licence granted by the government on the grounds of protecting public health and safety. A Special Licence is site-specific and details what exactly can be done for gull control at that site.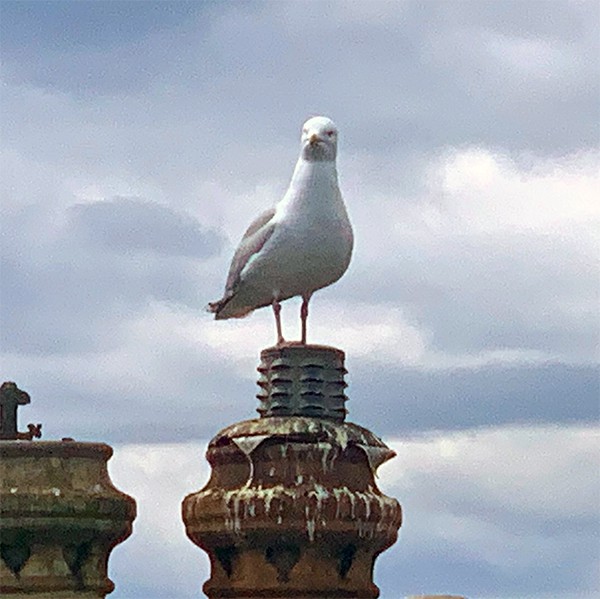 The commonest method of gull control is removing gull nests and eggs, which we are doing at the moment to get rid of gulls in Dundee, Perth, Auchterarder and Kirkcaldy, Cupar and Dunfermline in Fife. This has to be done quite often because the gulls are quick to rebuild their nests. Sometimes a customer does not realise that the gulls have nested on the roof until the eggs have hatched and chicks are present, usually because they have had a gull attack by the parent gulls. Again, it is possible to apply for a Special Licence to deal with the chicks, but very often the terms of the Licence say that the chicks must be either relocated nearby or removed from the roof and reared and released. Obviously, the parent gulls do not like people doing this and will launch ferocious attacks and soil you. We are equipped and prepared for this as part of gull control though – they don't scare us! We have special facilities for rearing gull chicks for release too.
Gull-proofing for gull control and to stop gulls from nesting and to keep gulls off roofs is a better, long-term solution to get rid of gulls. We can gull-proof small areas such as chimney stacks, or large, industrial roofs. Contact us for a free survey for a quote for gull-proofing and bird control with bird-proofing, or for help and advice on gull control and to get rid of gulls.